Andrew George
Ely City Golf Club PGA Golf Professional

Greetings from Andrew George
Ely City Golf Club - PGA Golf Professional


Ely City Pro Am 2014

Last Friday here at the golf club we hosted the Ely City Golf Club PGA Pro Am. 25 teams entered the event with a PGA Professional playing with each team. The day proved to be a huge success and lots of the guests who played complimented the quality of the course and the food after their rounds. I would like to personally thank Ely City Men's Captain Dave Woods for his generosity in helping to support the event.

In testing conditions only two Professionals managed to shoot under par scores, the winner Richard Beadles from Royal Worlington & Newmarket Golf Club and myself. In the team event it was great to see so many teams made up of Ely City members, I would like to thank you all for your support and I hope you will come back next year and compete again. I would also like to thank all of the Green Staff and Catering Staff for their hard work in helping make the day a success.

Below is a list of the prize winners from the professional event and the team event.

Professional Scores
1st - Richard Beadles -3 69
2nd - Andrew George -1 71
3rd - Charlie Luther E 72
4th - Brett Taylor +1 73

Team Scores
1st - Simon Byford - Own Team -18 126
2nd - Stuart Brown, Ashley Sizer, Chloe Ashman & Sam Quarrier -16 128
3rd - Andrew George, Dave Woods, Mick Munnelly & Mark Smith -15 129
4th - David Sailsbury, Chris Nixon, Bryan Graham & Josh Bailey -14 130

Below are a few pictures from the Pro Am including the prize table, some of the prize winners and our Head Chef having some fun.



On Wednesday the 3rd of September Ping are coming to Ely City for a Demo Day.

Spaces have almost filled up but don't worry as Paul and I will also be on hand to help assist anyone who wants to try the latest offerings from PING.

If you would like to find out more please email me or call us in the Pro Shop on 01353 663317.

The Demo Day runs from 10 till 3.

Last appointment is at 2:30.

Click here to get involved






Taylor Greensomes
1st - David Thresh & Yvonne Thresh 71
2nd - Jenny Hoare & Michael Hoare 72
3rd - James Seymour & Jack Kirby 73

Cambridge Evening News Qualifier
1st - Robert Mason & Alvin Sulman 76.5
2nd - Alan Todd & Mark Smith 77.5
3rd - Carl Beynon & Chris Ellis 79

Men's Monthly Medal - Overall Winner - Matthew King 64

Division 1
1st - James Saddington 69
2nd - James Seymour 70
3rd - Tom Gooch 72

Division 2
1st - Sam Quarrier 68
2nd - Sean Saxby 69
3rd - Ian Storey 72

Division 3
1st - Stephen South 68
2nd - Mark Scott 71
3rd - Terry Stone 74
It's the perfect time to pack your clubs and get away with some fantastic last-minute offers from my golf travel partner, Golfbreaks.com. Not only can you experience The Belfry from £99, a Le Touquet tour from £149 or three nights in Spain from £155, but you can plan your trip to coincide with the Ryder Cup.


Enjoy the rest of the newsletter andremember the secret's in the dirt.
Gain the upper hand on your hold of the club
How to escape thick greenside rough
Excess backspin robs your drives of distance. To lower your spin-rate, tee the ball higher. It promotes a level-to-up attack that brings your rpm down. But also choose a smart ball like Srixon's Z-Star; its clever variable-firmness core mutes driver backspin, helping your drives soar.
FIXTURES
Make a note of these dates in your diary

RESULTS
Who has been amongst the prizes this week?

LESSONS
Book a time and let us help your golf game

TIPS
Instruction to help you enjoy better golf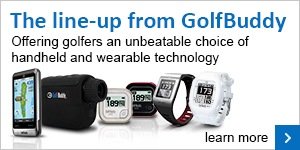 Contact us
Ely City Golf Club
Cambridge Road
Ely
Cambridgeshire, CB7 4HX

Tel: 01353 663317

Join Our Mailing List
Please click here if you want to stop receiving emails from

Andrew George